Important Notice
We know that these are challenging times for everyone and we pray you and your loved ones are all well. Due to staff's family's health conditions, we are going to continue to operate on an as needed curbside basis We are however, going to begin seeing certain routine procedures. If your pet is due for their annual wellness examination with vaccinations, a dental cleaning or have a medical issue, you should contact us either by emaill at drsdvm@coppellvet.com or our calling us at 972-462-1120. We still are NOT going to perform surgical procedures due to the demand for PPE (personal protection equipment) of first responders. We will be checking our voicemail and email during business hours.
If you require medications, you can click on the "Shop now" button on this website. If this would be your first time ordering through our online pet pharmacy partner, enter the promo code: SHOP15 for a 15% discount. You may also call the office and let us know what you need. We will collect payment over the phone via a credit card and leave the medications on the north side of the building in a cement planter.
Our pets are an important part of our lives and we all want to continue to provide them with the care they need. As always, please call or email us with any questions or concerns.
COVID-19 Pet Information Sheet
Welcome to Coppell Veterinary Hospital
COPPELL VETERINARY HOSPITAL is a full-service veterinary medical facility, located in Coppell, Texas. The professional and courteous staff at COPPELL VETERINARY HOSPITAL offers the best possible medical care, surgical care and dental care for their highly-valued cat and dog patients.
We are committed to promoting responsible pet ownership, preventative health care and health-related educational opportunities for our clients. COPPELL VETERINARY HOSPITAL strives to offer excellence in veterinary care to Coppell, Texas and surrounding areas. Please take a moment to contact us today, to learn more about our veterinary practice and to find out more information about how COPPELL VETERINARY HOSPITAL can serve the needs of you and your cherished pet.
WE PERFORM LAPAROSCOPIC SPAY / LAP SPAY PROCEDURES
65% LESS PAINFUL FOR YOUR PET
---
Meet Our Staff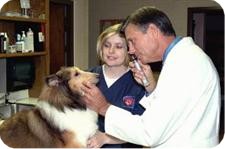 Coppell Veterinary Hospital has one of the most experienced and qualified staffs in the Dallas and Fort Worth Area.
Tour Our Hospital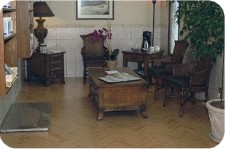 Coppell Veterinary Hospital offers one of the most modern and up-to-date facilities for the treatment of your pet.

---
WebMD Pet Health Assessment
---
Latest News & Articles
FDA Warns of Possible Link Between Grain-Free Dog Foods and Heart Disease
Your cat isn't ignoring you...really!
Traveling by Car or Truck with Pets
---
Address:
504 S Denton Tap RD
Coppell, TX 75019
972-462-1120
Monday - Thursday
8:00 AM - 12:00 PM
2:00 PM - 5:00 PM
Closed Friday, Saturday and Sunday
For after hours Emergency Care Call 817-410-2273
Animal Emergency Hospital of North Texas